Rodent Control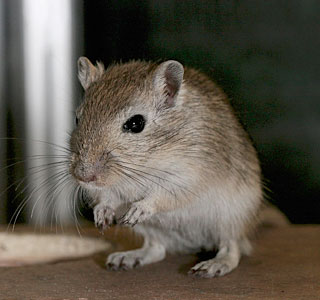 Mice and rats can be cute as characters on the big screen, but when you spot one scurrying across your floor, you might not find them quite so charming.
Sugarland Exterminating operates in Acadiana and will work with you to identify rodent populations and eliminate rats and mice from the premises.
The first step in reducing a rodent infestation is identifying the population and making a plan specific to your home and the type of infestation you are facing. Mice and insects can sometimes make the same sounds in a house's walls, so our exterminators will conduct a full examination of the premises before proceeding with rodent control strategies.
Rodents can sometimes be difficult to control because of their versatility and durability. Rats and mice are able to fit through tiny crevices in walls and vents, meaning that, given the opportunity, they can sneak around your home or building even when you think you've secured the area. In addition, they have large front teeth, and their chewing can cause significant damage to the structure.
In order to control the rodent populations in Acadiana, Sugarland exterminators use a variety of tools. Snap traps, glue boards, and rodenticide chemicals are appropriate in different situations and will be utilized accordingly. Glue boards, for example, are only effective when placed in certain areas relative to the population, so the experts from Sugarland will assess the area and utilize these traps accordingly. In addition, our specialists will work to block off all possible spaces that rodents might use to enter your home, using copper or steel wool to effectively seal these cracks.
Homeowners and property managers can, of course, contribute to the cause by reducing the amount of food or waste that is open to rodents in the kitchen or around the house. Proper sanitation helps, but to combat rodent infestations effectively in Acadiana, call Sugarland Exterminating today.